Award-winning top model
Flagship Performance and Features
Sabre32 Reference Audiophile DAC
Darbee DVP Video Processing
Marvell QDEO Processing
4K up-scaling
Head-amp & Asynchronous USB DAC
Dual HDMI In/Outputs
---
Oppo Top Flagship BDP-105D BD Player – Uniquely Better!
Award-winning model with flagship performance and features.
-Rigid steel chassis construction and aluminum faceplate provide stable base for highest quality reproduction.
-Reads 3D Bluray Disc, SACD, DFF/DSD (Direct Stream Digital) files, DVD Audio, AVCHD, CD, video streaming plus various formats like MP4, AVI, MKV, WAV, FLAC etc
-Full Bluray Navigation Menu.
-Wireless & Ethernet capable for streaming programs from various providers and home network, NAS.
-Enriched media playback interface

-Triple USB ports
-Backlit remote control
-Universal input voltage of 100-240V
-External IR, RS232 Control for advanced communication.
-Gracenote MusicID and VideoID for displaying cover art/title/artist/genre media info for disc and digital media files.
-Dual-core processor delivers quick start-up and fast disc loading speed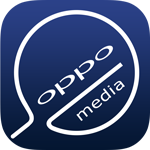 -OPPO MediaControl app turns your mobile device into a remote that gives complete control over your 103D, from browsing media libraries, playback controls and even On/Off the player.
-2 years warranty.
Video:
Built-in Darbee Visual Presence technology enhancement

Marvell QDEO processing
4K Up-scaling (3840×2160) output resolution, four times the resolution of Full HD 1080p.
DVD Up-conversion
True 24p Video
Source direct mode.
The BDP-105D can do 2D-3D conversion and also adjust the depth and eye convergence levels.
Dual HDMI Inputs of 105D allows external devices (set-box, network streaming devices, smartphone MHL input) for excellent audio and video processing functions by the BDP-105D

Vertical stretch mode for 2.35:1 CIH display system (with an anamorphic lens)
Advanced picture controls
Audio:
ESS SABRE32 Reference ES9018 – world's best performing 32-bit audio DAC solution.

The BDP-105D uses two ES9018 DAC chips – one for the 7.1-channel output, and another for the dedicated stereo output (both XLR balanced and RCA)

Asynchronous USB DAC : BDP-105D turns any computer into a high performing multi-media source by converting digital audio to analog through the ESS Sabre32 Reference DAC.
The BDP-105D's toroidal linear power supply provides a very clean and robust power source to the critical audio components.

The built-in headphone amplifier in 105D is connected directly to the ESS Sabre32 Reference DAC and offers a unique performance advantage over standalone headphone amplifiers.

Coaxtial/Optical inputs of 105D converts digital signals from various sources into analog outputs
Support Dolby TrueHD, DTS-HD, Dolby Atmos
Available in Black.
Price:  

RM–
*  2 Year Local Warranty by Oppo Digital Malaysia
* Full support by Actsessory Shoppe